The end of the calendar year always allows me the indulgence of reflecting on my own musical tastes. So as usual, here's the regular December post that lays out my favourite albums of the past year:
Queens of the Stone Age – …Like Clockwork
The best rock n' roll band in the world returns with an extraordinary effort that's lighter, emotive, and extremely powerful. There are fewer bangers than on previous albums, but that's made room for more beautifully complex, temperamental songs. It all makes sense given Josh Homme's near-death experience since the last album.
Ghostface Killah and Adrian Younge – Twelve Reasons to Die
Ghostface has always been my favourite member of the Wu-tang Clan because of his uncanny ability to weave stories with his rhymes. This is a concept album about gang wars set in 1960s Italy that's a compelling narrative from start to finish. The music and production by Adrian Younge make of the greatest foundations I've ever heard on a rap album.
A Tribe Called Red – Nation II Nation
The power of good music is evident in its ability to unify. By combining elements of traditional powwow music and modern electronic music, these Ottawa DJs have created a proud, innovative movement that Indigenous people are embracing. But they're also drawing in fans from all walks of life under the banner of positivity, respect, and understanding.
Leonard Sumner's Rez Poetry
Where A Tribe Called Red provides the soundtrack to the urban Indigenous experience, Leonard Sumner tells the modern stories of the rez. From folk to country to rap, this heartfelt collection is a riveting portrayal of the unique struggles and triumphs of Anishinaabe people. It's the album I've been waiting my whole life to hear.
Big Business – Battlefields Forever
As one of the most unique bands in metal, Big Business has always created a successfully loud combination of heavy rhythm, intoxicating melody, and bewildering weirdness. A fuller, more dynamic sound on this new album has added to that enigmatic intrigue.
Neko Case – The Worse Things Get, The Harder I Fight, The Harder I Fight, The More I Love You
There is so much about her to love.
KEN Mode – Entrench
What I've always admired about this Winnipeg trio is their ability to make the most massive metal sound from the barest of bones. While that formula has been hugely effective for more than a decade, they added a couple more layers including piano and strings on some songs here. It's still some of the heaviest music out there.
Biipiigwan – Something for Everyone; Nothing for Anyone
Warrior music.
Nine Inch Nails – Hesitation Marks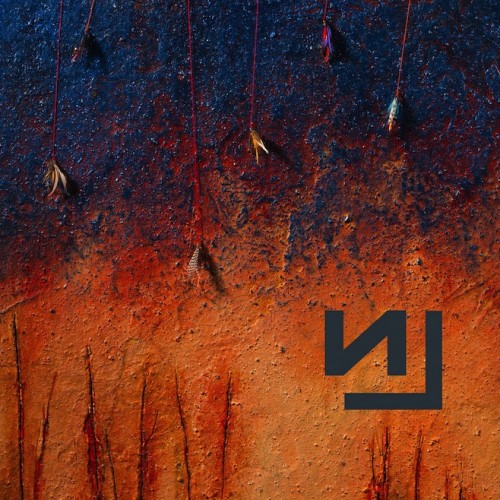 I must be getting older, because this is another departure from loud and heavy that I really enjoyed. Trent Reznor reaches back to the electronic influences that kicked off his career and produces a polished, refined collection of songs that are like ear candy. This is the "headphone" album of the year.
Pearl Jam – Lightning Bolt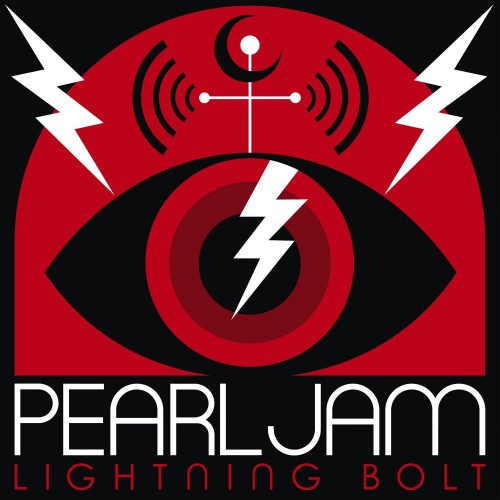 There are three kinds of people in the world: hardcore Pearl Jam fans, Pearl Jam listeners who feel the need to justify their fandom, and Pearl Jam haters. Pearl Jam has been one of the only constants in my life and I take comfort in knowing that every few years, they'll put out music that I'll really like.
Although that's ten, I'm breaking from personal form here to add a couple more:
The Melvins – Tres Cabrones
They put out three albums this year, including a covers album, a live album, and this. While Live at Third Man Records was my favourite of the three, my personal rule is to keep this list to studio recordings of new originals. They broke once again from their usual modern lineup with the Big Business members and revisited their original 1983 lineup (as closely as possible) to create something fun and heavy.
How To Destroy Angels – Welcome Oblivion
This came out before Hesitation Marks, but it's the perfect complement. Beautiful vocals soar above ambient, intricate compositions and rhythms that are both soothing and exciting.
Honourable mentions:
Danny Brown – Old
Tomahawk – Oddfellows
Craig Brown – Hysteresis
The Bronx – IV
Deltron 3030 – Event II
What were your favourite albums this year?