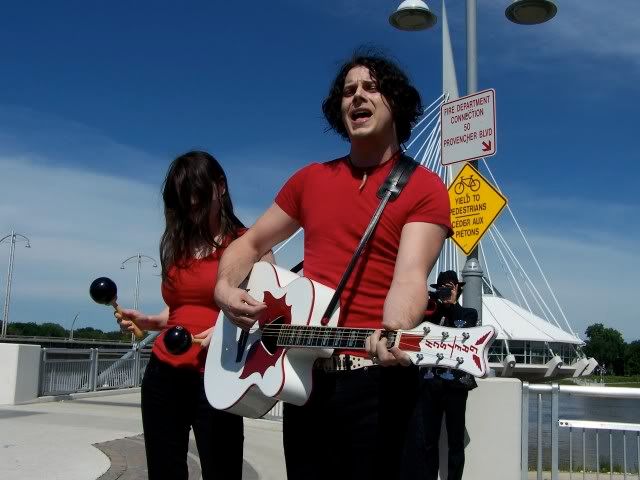 I've invested more time and money in experiencing live music than almost anything else in my life. All I have to show for it are damaged eardrums – and spectacular memories that span more than half of my time on this planet. I went to my first concert when I was 14 – the Black Crowes at Varsity Arena in Toronto – and was hooked on the concert experience. I've been to hundreds of shows on a variety of scales since, and it's impossible to rate them against each other. People often ask me what's the best concert I've ever seen, and I honestly can't say. However, there are moments that resonate much longer than others, and I've attempted to list a few here.
But I've had to draw a line. These are all related to actual "concerts". I've experienced live music moments better than most of these – provided by friends in my living room, street performers, at spiritual ceremonies, or at random clubs on the weekend. Here are the moments from traditional concerts that are burned onto my eyes and will always ring in my ears:
David Bowie mesmerizes 50,000 Germans with "Space Oddity"
When I was 17 my favourite band in the world was Rage Against the Machine. Shortly after they released Evil Empire in 1996 I left Canada to spend a year in northern Germany as an exchange student. As that year wrapped up I had a chance to see them live for the first time – at the Go Bang festival in Luebeck in June 1997. A couple of buddies and I got tickets and took the train there for a whole day of kickass bands (Helmet, the Prodigy, Korn, and others). But it was a living legend who stole the whole festival's thunder. David Bowie played right after Rage's blistering set. I don't think anyone in that crowd believed an old man could follow up one of the most intense live bands in the world. He walked out all by himself as the sun set, a lone spotlight on him holding just an acoustic guitar. With ease, he strummed the opening chords to the classic "Space Oddity", and 50,000 people gazed in awe. You could hear a pin drop. It was a simple, stripped down version of one of his monumental anthems and it almost made us all forget about that little band from Los Angeles who played before him.
Neil Young plays "Powderfinger"
One of the greatest people I've known is Dan Kearnes from Lakefield, Ontario. He was the dad of my good buddy Terry, who I met while studying at Ryerson. Kearnesy Sr. was a living legend in local rock n' roll circles – a biker with a huge heart and keen ear for good music. One of his favourite songs was Neil Young's "Powderfinger". We went to see Neil in October of 2003 at the Air Canada Centre in TO and got to have a beer together while he played it in the first encore. It was a pretty cool moment. Little did we all know how special it was. Kearnesy Sr. passed away suddenly in 2006. Our good friend Craig Brown played "Powderfinger" at his memorial service. I've seen Neil live a couple times since, and that song will always bring tears to my eyes when I hear him play it.
Queens of the Stone Age fans drink the bar dry
In the summer of 2000 the hype was starting to build around QOTSA. They had just released Rated R and "The Lost Art of Keeping a Secret" was getting lots of radio play. However, they already had a pretty solid fan base: people who heard their stellar debut album and fans of Kyuss (the band from which QOTSA emerged). Their Lee's Palace show in Toronto was sold out well in advance. It was a killer set, and fans of good rock music like their booze. Shortly before the encore break frontman Josh Homme announced "They tell me you fuckers just drank this place dry!" Turns out, there was no beer or liquor left at the bar. So people rushed to buy up what was left. As a result, huge tattooed bikers and metal heads were left to drink white wine and coolers. He mentions this every time they've played Toronto since and I feel a bit of pride knowing I was there for it.
Michael Moore tries to "chill" Rage Against the Machine Fans
Kearnesy Jr. and I drove down to Detroit to see Rage on their opening tour for the Battle of Los Angeles album in the fall of 1999. The Palace of Auburn Hills was packed to the gills and there were people milling around on the concourse as Gang Starr and At the Drive-In opened. We got beers and t-shirts and chilled in our upper-level seats. Suddenly, all those milling fans rushed the stage. The floor became packed with thousands of people. It was clearly hazardous, and then some fat white dude came on stage to address everyone. It was Michael Moore telling everyone NOT to calm down.
Digging Roots play "Cut My Hair" on national TV
They're one of my favourite bands in the world and I've probably seen them play at least 20 times. But at last year's APCMAs they had a national audience, and they ripped through "Cut My Hair". It chilled me to the bone and made my hair stand on end. These guys embody pure passion, and this was an epic performance.
Nine Inch Nails debut The Downward Spiral
In 1994 the best album on the planet was The Downward Spiral. Trent and company hadn't played it live on a major North American tour yet, and his premiere was at Barrie's Molson Park. NIN got on the bill for Soundgarden's Superunknown tour. I'll never forget the white curtains silhouetting the band before "Mr. Self Destruct", and then getting a boot in the face that broke my nose in the mosh pit. Most people left because there was no way Soundgarden could follow that up.
The White Stripes play on a bridge
They toured Canada specifically three years ago and captured the hearts of the whole country. They played one-off shows in random spots in each city to the delight of their fans. They played on a bus in Winnipeg, but for those who couldn't get on, they came back and played a few songs on the Provencher bridge. Pure dedication to their listeners that I will always love.
That's it off the top of my head. As I think longer I'm sure more will come up. What are your favourite concert experiences?